Winter weddings and waiting on spring!
Well, February is here and almost gone! Valentines' day was a success with hundreds of valentine cookies made, and my valentine dessert boxes were a hit as well! I admit…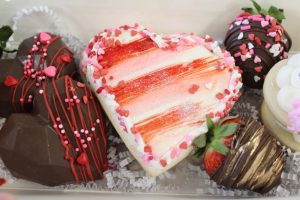 I really like doing the dessert boxes. I am one of those who has a hard time choosing which thing I am to  devote all my sinful calories too..but if I have a selection of minis..you know I'm going to have more than 1!
I was blessed enough to do 2 weddings and 1 large 25th anniversary celebration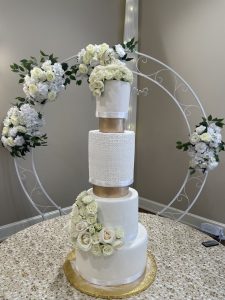 ! I usually don't have weddings in January and Feb..but it was so nice not to worry about the heat for travel and set up!
The one wedding cake, sadly enough did not make it to the party. It was for my best friend's wedding. Minutes before I was leaving to take the cake 7 hours away to set up for delivery, my husband got a call that said he needed to come to the ER ASAP, his lab results came back with dangerous results. I could get into the all the emotions and fears that come into the situation, with letdown of not being able to take the cake to her and attend her beautiful wedding…. and the in your face kind of news that your husband has a life threating situation. HOWEVWER, it was a weekend, I frankly like to forget.  5 days later I got the  gumption to put the cake together and take photos of the what would of been scenario. It was beautiful, as I wanted it for her…but a sigh of relief that my husband wasn't still in hospital, he was going to be fine, and the Drs are still going to be active in finding out answers ..( even as we speak he got more tests done today). I guess I am sharing this..to encourage myself…( maybe you too) that we are able to recover from disappointing circumstances. The ones where you just say , "GOD was that  necessary? What was I supposed to get out of that?" Funny thing, we usually don't get an answer, but if we keep our minds determined to see the best in every crappy situation..you will see what your focused on..and I chose to just be grateful my husband is gonna be ok.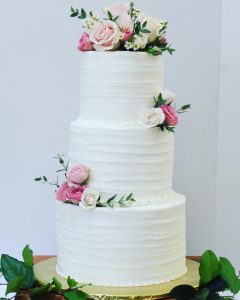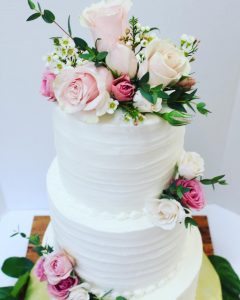 April is around the corner! And Ill be posting cute spring boxes for your Easter celebrations soon! Ill be doing pre orders, I will be booking super fast for April! 🙂   I appreciate you all!!!
Deb