Weddings and BAKE LOVE
Its been awhile since I've done a post! The Bakeshop is always hectic, ovens running and mixers going! June was a LONG 4 weeks of graduations, weddings and baby showers, with a few birthdays squeezed in between! I am always grateful to stay busy, but sure do love the slow down in July! Everyone is at the beach or some where else relaxing for a little R and R.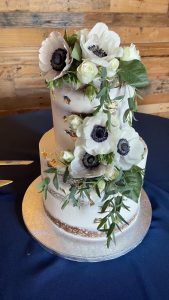 The latest news with Debs Sweet Cakes, is  I am working on rolling out a cookie menu at the end of summer, testing out recipes and seeing which ones I want to have on the menu. People always ask me if I just do "regular" cookies, and I do..but never on a regular basis. So, I think making a menu and posting what I offer will help! 🙂
ALSO: I'm pretty excited about this..I have a Facebook page BAKE LOVE ( check it out and join) I posts things I bake or cook and give out to bless people with. The whole vision of it, is really to encourage YOU to bake or cook some LOVE and bless others with it. I have always believed that food is language and you can encourage someone with simple act of giving someone something that you took the time to make. IT can change their day, or really impact their life when you let them know they are appreciated and loved. So I have teamed up with Kindred Hospice to create meals 2x a month for those families who are going through cancer treatments, or nearing end of life situations. From personal experience of going through radiation and not being able to eat for months..I feel like I have a little more understanding and heart for these families. But please if you like to bake or cook, volunteer this summer , bless people who are so desperate to know they are thought of and valued! The blessings that come from it, are so special!
On a personal note, I am getting excited about my sons wedding in October..can't believe 2 years of planning is coming down to just 3 months away! I served the kids a dessert tasting last week for the dessert table, and finalized the cake design. Its gonna be so much fun! ( and stressful..ha ha ) Is it me or do I feel like this summer is gonna fly by?
I wanted to post a few pics of my favorite cakes the few months. The whiskey barrel, is my favorite I think because it was SO much work..and a huge challenge for me. The clients are the sweetest people ever, and I wanted to "nail" it for them. I think I got pretty close! I must say, I hate doing hard designs the past few years, they burn me out, but once in awhile you have to prove to yourself you can still do the hard ones! ( have another one of these coming up in a few weeks…ugh!!)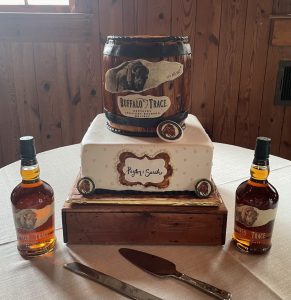 The 2 wedding cakes were pretty special too, as you know I am crazy about fresh flower cakes, I LOVE , LOVE fresh flowers ( I think I would of been a florist if not pastry chef) and it was special making them!
So happy summer to you all and I am going to rest a little too. Fall wedding season is gonna be a full one! And of course cant wait to do fall cookies and desserts! yay!
Thank you to all who support me and are my fans! I appreciate you all and do not take it for granted!
God Bless
Deb